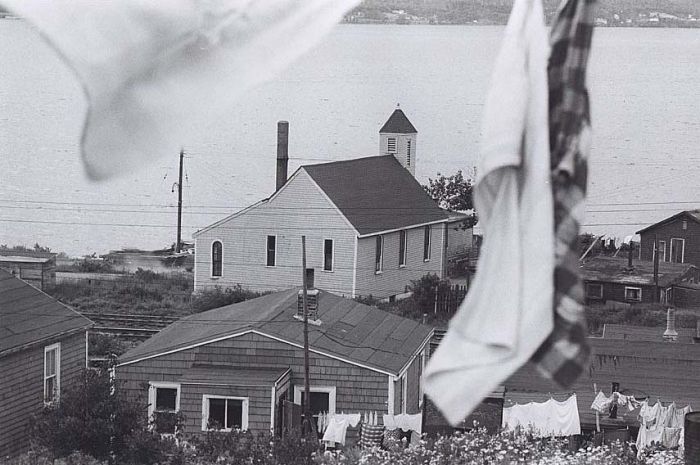 [KJI'PUKTUK/ HALIFAX]— A group of thirty former Africville residents and their descendants are arguing for reparations this week in the Nova Scotia Supreme Court. 
In 1969 the City of Halifax expropriated the African Nova Scotian community of Africville in the name of "urban renewal", evicting the residents as well as demolishing homes, churches and other features to make room for industrial development. This event is now widely regarded as a deplorable example of environmental racism, with traumatic effects reverberating into present day.
However, Halifax is arguing in court to deny their responsibility to address these injustices and compensate community members. This is happening at the same time that city officials are speaking out about the need to address "root causes" when it comes to recent violence in African Nova Scotian communities. As former Poet Laureate El Jones has commented, "If the city wants to stop the violence, begin with compensating the Africville survivors. If you're going to go to court to prevent paying reparations, then how dare you turn around and say you care about our communities?"
Dalhousie associate professor Dr. Ingrid Waldron has researched impacts of environmental racism on the African Nova Scotian community, noting that "intergenerational manifestations and impacts can be witnessed and felt today in other forms of structural violence disproportionately impacting the African Nova Scotian community, including alienation from an educational system that often sets African Nova Scotian learners up for failure, under-employment and unemployment; income insecurity and poverty; food insecurity; residence in under-resourced neighbourhoods; substandard housing; gentrification; negative and harmful media representations of the African Nova Scotian community; and criminalization."
As the North End Community Action Committee's Josh Creighton underlines, "With a majority of our members having roots that connect with Africville, we live with the everyday challenges that have resulted from these injustices. We strongly feel that what was done to our relatives has had a lasting impact on the communities we inhabit today."
Halifax has a responsibility to acknowledge and address their complicity in harms suffered by the municipality's African Nova Scotian communities. In this case, the city should begin by acknowledging the legacy of racist policies that led to the destruction of Africville, and fairly compensating the community.
Ecology Action Centre (EAC) stands with Africville residents and descendants in their fight to have the City of Halifax acknowledge their complicity in the continued legacy of environmental racism facing African Nova Scotian communities. As EAC staff member Sadie Beaton describes, "We've been working at EAC to reflect on our own complicity in the racist legacies of environmental organizations so that we can better act in solidarity with impacted communities. While it may be challenging, all parts of society have a responsibility to work towards environmental justice, including the City of Halifax."
– 30 –  
Dr. Ingrid Waldron's Full Statement available here.
For further information, please contact:
Josh Creighton
North End Community Action Committee
902.981.8661
Ingrid Waldron
Environmental Noxiousness Racial Inequities and Community Health Project (ENRICH),
Dalhousie University School of Nursing
902.494.4267
Sadie Beaton
Community Conservation Research Coordinator
Ecology Action Centre
902.221.1953