The underwater meadows formed by seagrasses create habitat for many marine species, support commercially and culturally important fisheries, and help fight climate change by sequestering carbon and protecting our coasts from storm surge and erosion. However, seagrass meadows are declining globally due to human activity, with roughly 20 per cent lost since 1880. In Canada, the main species of seagrass on all three coasts is eelgrass (Zostera marina).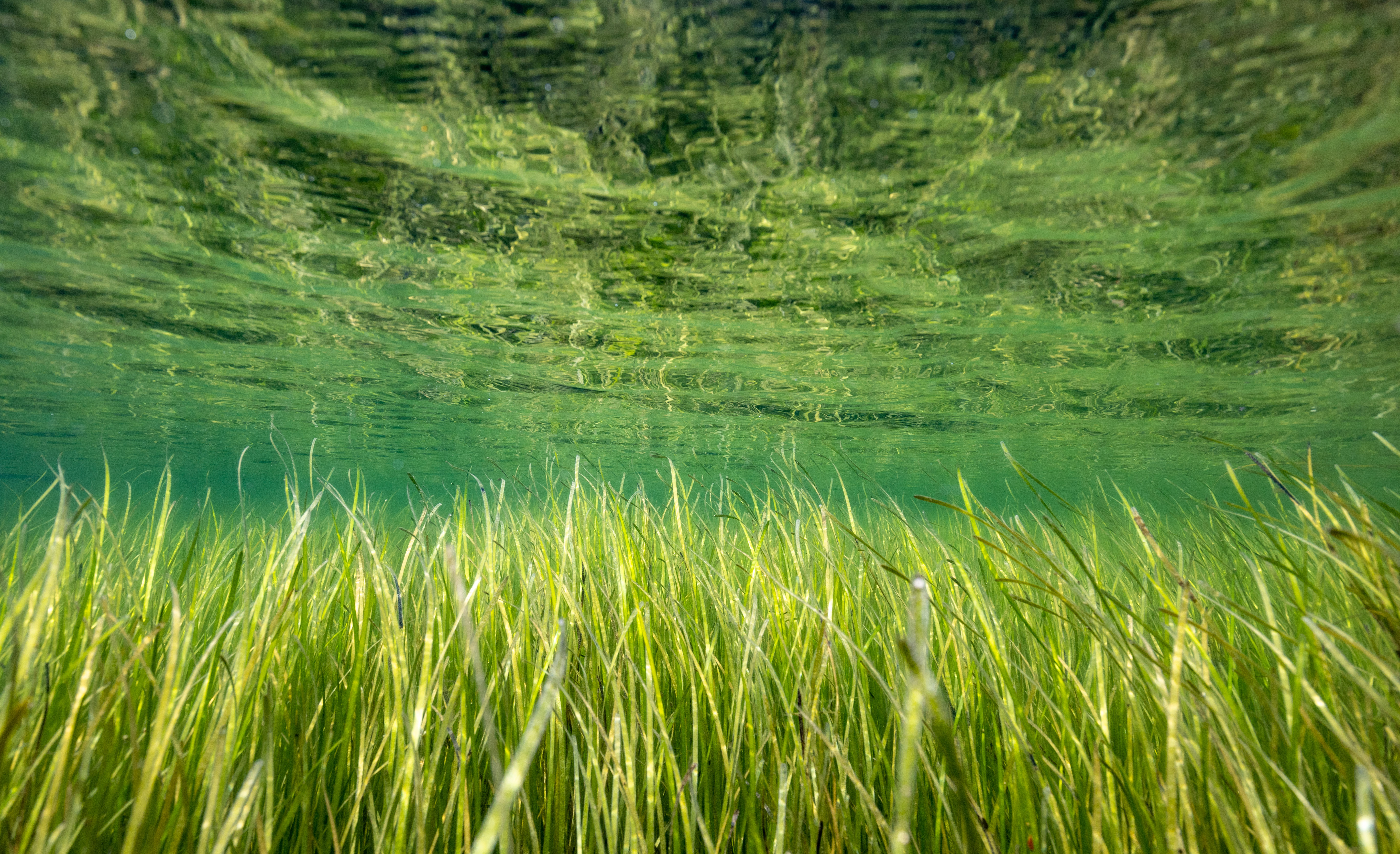 ​An eelgrass meadow near Owl's Head on Nova Scotia's Eastern Shore.
In Atlantic Canada, eelgrass meadows border much of our coastline in shallow, sheltered bays. The Ecology Action Centre works to draw attention to the importance of healthy eelgrass meadows for Nova Scotia's coastal ecosystems, fisheries, and communities. We partner with local organizations to undertake eelgrass stewardship projects and directly engage citizens in mapping and monitoring. We support research that seeks to fill important knowledge gaps, particularly related to eelgrass meadows as a nature-based climate solution ("blue carbon") and the feasibility of eelgrass restoration. We conduct policy research and advocate for protection of eelgrass meadows using a variety of different tools. Lastly, we bring together people from all sectors and backgrounds to share information, build collaborations, and enhance our collective ability to conserve this valuable but underappreciated coastal habitat.